Openfiler Community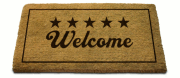 Welcome to the Openfiler Community! Openfiler has a thriving user base and a nascent but growing developer community. Openfiler has been downloaded over 1 million times - with download stats inching up every month. We need to get feedback from you to improve Openfiler and make it the best Open Source storage management tool out there. We could also use your help with documentation,testing and bug-fixing. Whatever you wish to contribute will be most appreciated.
If you are a new user and are just looking for some assistance from your peers and veteran Openfiler users, look no further. We've got a community forum where you can post your questions and get quick responses. You can also join us online for live chat via IRC in the #openfiler channel on the irc.freenode.net IRC network.
About Openfiler
Openfiler is a powerful, intuitive browser-based network storage software distribution.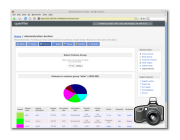 Openfiler delivers file-based Network Attached Storage and block-based Storage Area Networking in a single framework.

Openfiler is built on the rPath Linux metadistribution and is distributed as a stand-alone appliance. rPath Linux is designed to make appliance development easier and is closely related to Fedora Linux. rPath Linux uses an innovative package manager called Conary which is analogous to RPM and APT. The Openfiler software stack interfaces with third-party software that is all open source.
File-based networking protocols supported by Openfiler include: NFS, SMB/CIFS, HTTP/WebDAV and FTP. Network directories supported by Openfiler include NIS, LDAP (with support for SMB/CIFS encrypted passwords), Active Directory (in native and mixed modes) and Hesiod. Authentication protocols include Kerberos 5.
Openfiler includes support for volume-based partitioning, iSCSI (target and initiator), scheduled snapshots, resource quota, and a single unified interface for share management which makes allocating shares for various network file-system protocols a breeze.
Developer Joint Copyright Assignment

Like any Open Source project, we encourage and welcome contributions from the community. In order to protect ourselves and our users from spurious challenges with regard to copyright and ownership, we require all contributions of code to be covered by a joint copyright assignment. This means that your contributions will be jointly owned by yourself and the Openfiler project. A JCA essentially warrants that any code you contribute will have been developed solely by yourself, in your own spare time and is not subject to any employer-employee privilege. Please download and complete the JCA form. Once you have completed the form, please send it by fax to the following number: +1 404 592 0330. Alternatively, scan the completed form and email to info@openfiler.com. The Openfiler project cannot accept any code contributions without a JCA.
Download Openfiler
Openfiler is licensed under the GPLv2 license and may be downloaded either from sourceforge.net. Depending on which deployment scenario you require (virtual machine or bare metal) and what architecture you will be installing on (Openfiler supports x86 and x86_64), you may choose from an installation ISO image or a virtual machine image. Virtual Machine technologies supported by Openfiler include VMware, Xen, and even Amazon EC2 AMI.
The most recent release will always be available from the sourceforge.net repository
Be sure to check out the Openfiler Installation Guide for instructions about how to install Openfiler successfully.

Get Openfiler Support
If you need assistance with setting up or configuring Openfiler, we have several support resources available.
Community Support

Commercial Support
If you require commercial support for a production deployment of Openfiler, we offer several support options. You may learn more about these by perusing our commercial support comparison.
License
Openfiler is Open Source software and is made available to everyone under the GNU GPLv2 license.
Shout-outs
Openfiler would not be possible without the fantastic work and effort of many Open Source projects. A very special thank you goes out to these projects. Here's a list of some of the software projects that feature prominently in Openfiler:

Thanks, guys ;).